Our Services
Capstone Gutter Cleaning has a variety of offerings to choose from for exterior commercial and residential maintenance! We do gutter/eaves troughs cleaning, roof cleaning, gutter guard installation, awning cleaning, windows, siding cleaning, concrete cleaning, mildew, and moss. We're sure you'll be happy working with us!
Gutter Cleaning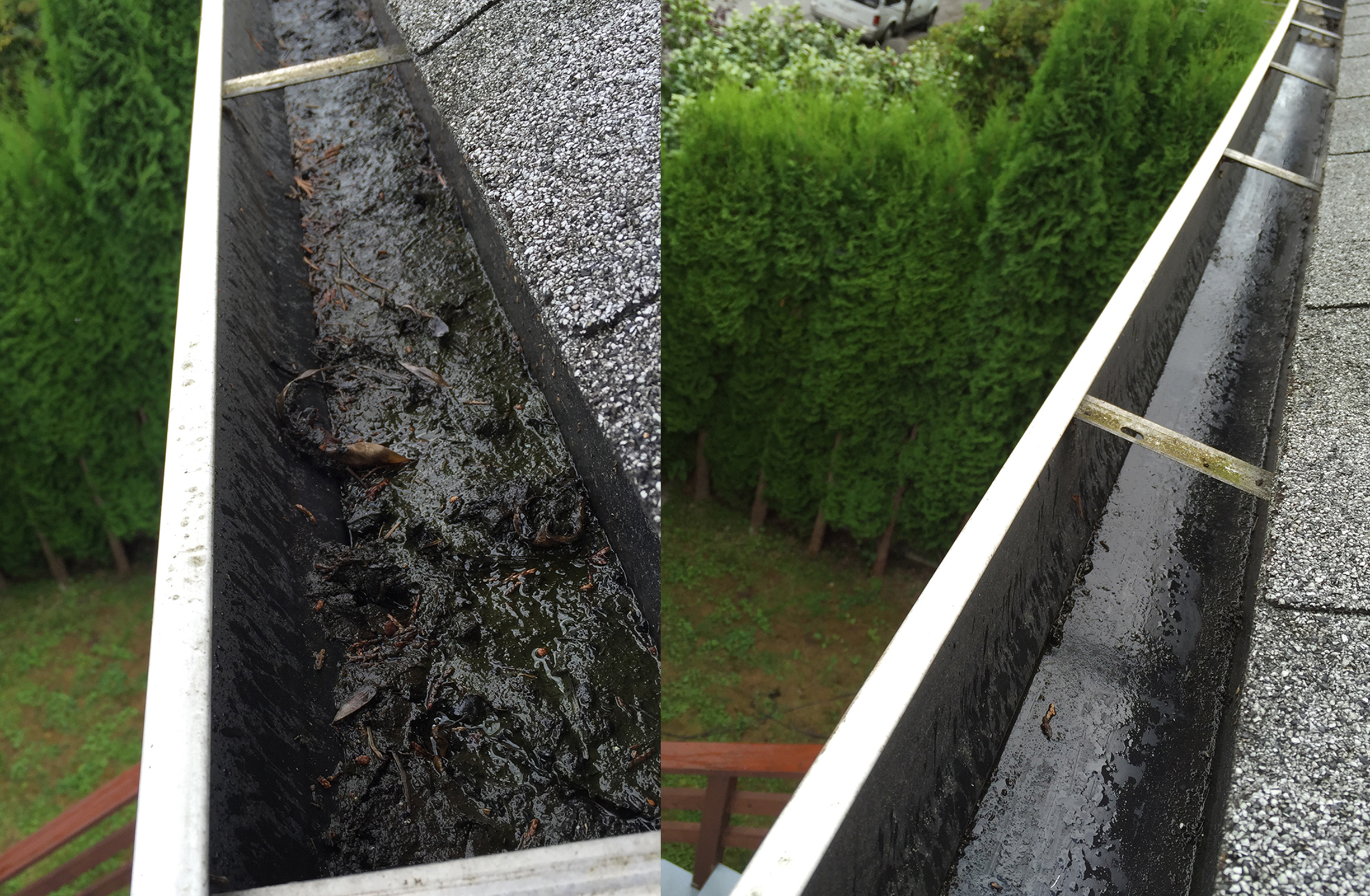 We have a specially designed tool we created ourselves to clean your gutters Safely, thoroughly and more efficiently. We leave no mess behind. Let us clean out your gutters today to prevent water damage to your house from overflows, gutter damage, and leaks caused by excess weight!
Stucco Cleaning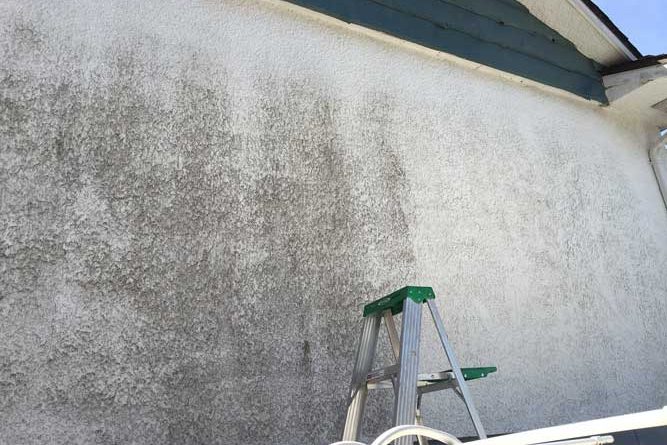 When it comes to cleaning siding we have several proven methods for getting the job done effectively and efficiently! From our medium duty pressure washer to our soft brush technique!
Siding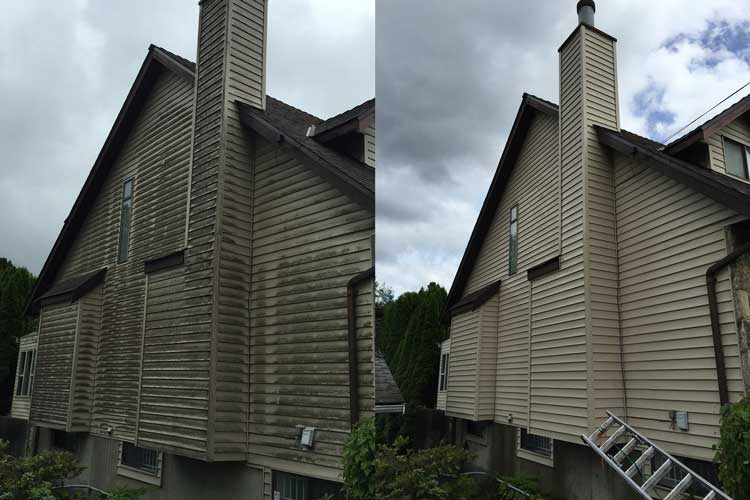 Some exteriors require more than one method to get them cleaned safely and effectively. We use either our soft brush method or our medium duty pressure washer to get your home looking its best again!
Surface Cleaning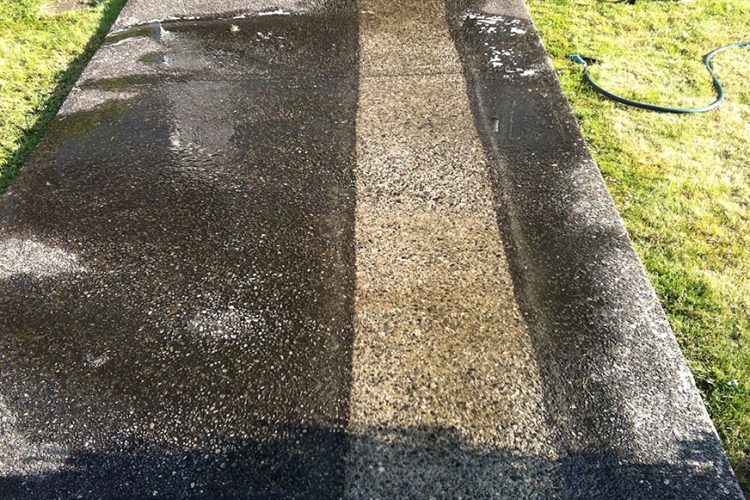 Surface Cleaning – We'll use our 20″ surface cleaner to properly clean your stone pavers, rockwork, concrete and concrete aggragate surfaces without leaving streaks and lines which you can have if cleaned with an ordinary wand style pressure washer
Exterior Stain Removal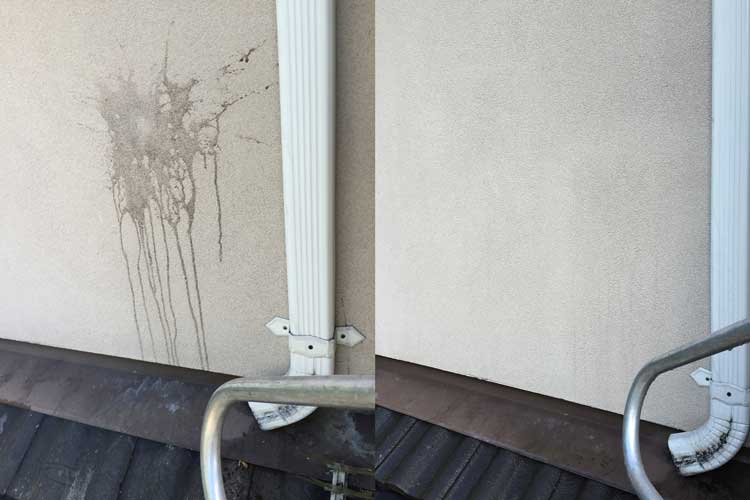 We've partnered with Solo Solution™ to bring us some amazing cleaning abilities with harsh stucco stains like this one and any other kinds of cleaning tasks. The soap is Eco-friendly and bio-degradable!
Window Cleaning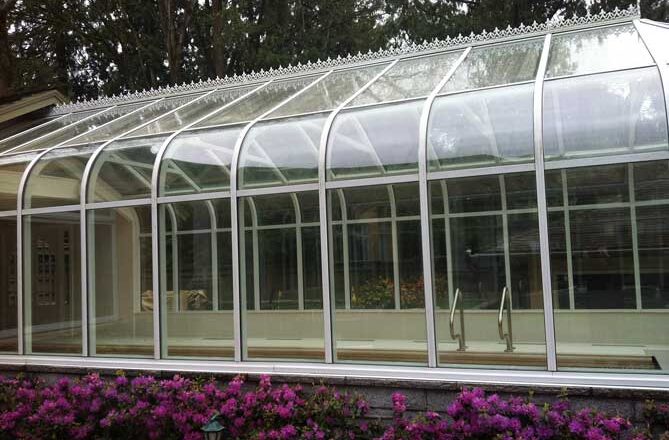 Windows – Really straight forward here. We'll brighten your world by giving you a clean clear view!
Downspout Upgrades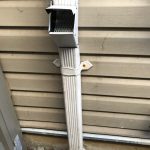 Do you want to extend the time between gutter cleanings? We now install downspout debris clean-out traps which also protect the underground drain tile from getting clogged up.
Leak Repairs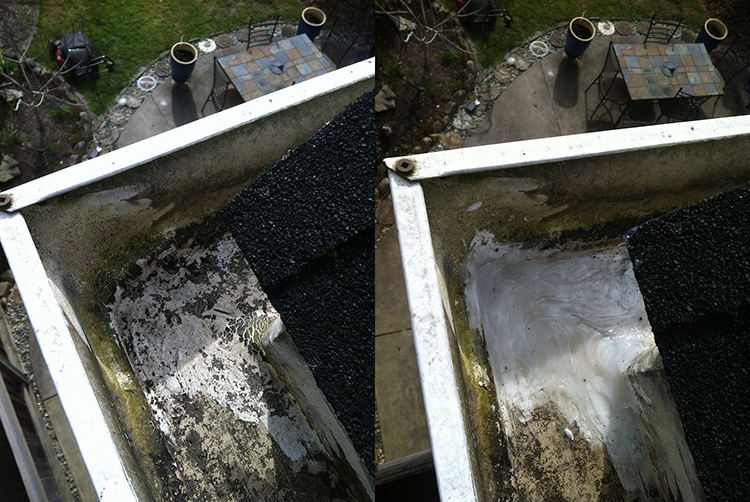 If you have a leak in your gutters, it could be an annoying experience but it could also cause water damage to your home and landscaping.
We do leak repairs and like all of our work its always guaranteed. Contact us for more details. (Leak repairs must be performed in dry weather)
Leaf Guards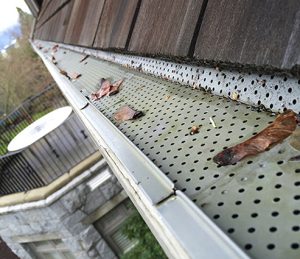 Would you like to eliminate having to get your gutters cleaned for a while? In some situations having leaf guards installed can delay having to have your gutters cleaned for several years or save you money on a full gutter cleaning. Contact us for more details.
Full WCB coverage
Liability Insurance: The Co-operators