Capstone Gutter Cleaning
Maintaining Your Place and Your Pride!
Call or Text us Today For a Quote!
778 987 3332
We offer convenient service with pictures of completed work and we have wireless payment options.
You don't have to miss work or appointments!
Friendly and Professional
Staff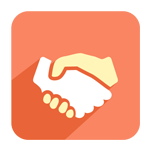 Don't take our word for it see what our customers think of their experience with us! (Below)
Free Quotes & Competitive Pricing

We have a quick turn around on our quotes and offer more value on our jobs than the average competitor
Experienced, Licenced, and Insured

We have all the things you are looking for in a company to help gain your trust! No need to look any further! We're your company!
Customer Testimonials
Nathan and his team are friendly, professional, and honest. We would highly recommend them to anyone looking to have their gutters cleaned. They did a wonderful job cleaning the gutters at my place and my mom's place. We would definitely call them back when we need our gutters cleaned again 🙂
Our gutters were a mess. I found Nathan on Yelp and was surprised at how great the service was. Prices are very reasonable and Nathan was a pleasure to deal with. We'll be sure to use Capstone for our future cleaning needs.
Nathan provides great service. Very reliable and trustworthy. Great prices and excellent service. I will be doing all my gutter and window cleaning by Capstone! Thanks Nathan for everything!
-Arman G, Greater Vancouver BC
They did an awesome and thorough job especially if i had to compare it to another company i used.
Very happy with the job done. Very professional. We will be using their services again.
Good Job, and good deal. Will definitely recommend to my friends.
- Jaeffee S. Vancouver BC
Capstone did an excellent job. The place was cleaned up with no mess left behind. Much better than the previous company i used.
- Marianne C. Vancouver BC
Real Good Job. Very Conscientous, and very pleasant.
- Kathleen M. Vancouver BC
Full WCB coverage
Liability Insurance: Gore Mutual